DEALSTREETASIA™ gets its unique edge from a young and motivated team who believes in the future of Asia and wants to play witness and contribute to the region's growth story.
Joji Thomas Philip, Founder & Editor in Chief
Twitter: @jojiphilip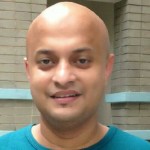 Joji is the founder of DEALSTREETASIA™. He is a 24×7 information enthusiast, currently based in Singapore, and leads a pan-Asia team.
Prior to this, he was among the most prolific journalists in India, and chronicled the communications/telecoms segment, breaking some of the biggest stories in these sectors, during his tenure at The Economic Times, and Business Standard. Since 2013, he has also been with Mint, a financial daily from HT Media Ltd.
Joji has won the Business Standard-Seema Nazareth Award for Excellence in Journalism in March 2006. He is a twitterholic and a soccer fan who is only off the internet when motorcycling in the Himalayas.
J Padmapriya, News Editor
Twitter: @JPadmapriya
J Padmapriya is the news editor for DEALSTREETASIA™. A business journalist with 15 years of experience in newsroom operations, she has spent close to a decade in India's Economic Times and has served stints at VCCircle.com, Financial Express and Asian Age. As deputy editor of VCCircle.com in 2009-2011, she was responsible for the overall production of the website.
She was among 12 journalists selected from India for the British Chevening scholarship (2005). She holds a PG degree in English literature from Delhi University and a PG diploma in journalism from the Indian Institute of Mass Communication.
Tanu Pandey, Senior Writer, Private Equity & Wealth Funds
Twitter: @tanupandey
Tanu is a Senior Writer for DEALSTREETASIA based in Singapore. At the business hub of Asia, she largely tracks the private equity and alternative asset space in the region. She has a decade of experience having worked at news agency and business newsrooms in India, Singapore and Malaysia. In India, she worked with Press Trust of India (PTI) and The Financial Express where she tracked the Finance, Commerce and Corporate Affairs Ministries. Her last stint was at The Malaysian Reserve in Kuala Lumpur where she extensively wrote on banking, property, infrastructure and energy. She is fascinated about tracking investments along with the trends and policies that impact the decisions made about them.
Deepshikha Monga, Content Marketing Manager
Twitter: @DeepshikhaMonga
Deepshikha has nearly 12 years of experience in media and communications. She started her career as a business journalist with Business Standard and The Economic Times where she reported on information technology, retail and consumer goods. She also did a stint with content solutions firm Alphabet Consulting, developing marketing communications content for global telecom and financial services companies.
Prior to joining DEALSTREETASIA, she was a digital marketer at Honeywell, a Fortune 100 technology firm. Her responsibilities included leading a global digital team, focused on web development, SEO and social media.
Ipsita Ray, Social Media Manager
Twitter: @ray_ipsita
Ipsita is the the Social Media Manager for DEALSTREETASIA™ in India. With a background in social sciences, she plans and executes content for higher visibility and awareness. Her primary responsibilities include boosting reach, sales and engagement via online media and applications.
She has previously been associated with the Bangalore based public policy think tank The Takshashila Institution, news portals – IBNLive (India), The Huffington Post (US), and Centre for Land Warfare Studies (CLAWS).
She is currently based out of and shuttles between Chennai and Kolkata, India.
Chalida Ekvitthayavechnukul, Correspondent, Thailand
Twitter: @keke_chally
Chalida is the correspondent for DEALSTREETASIA™ in Thailand. She has worked as a journalist and freelancer for international media organizations (The Associated Press, Al Jazeera, National Public Radio-USA and Vanity Fair) for more than 8 years. She has earlier worked as a business reporter for The Nation, a leading English-language newspaper in Thailand and covered the government's economic policies and corporate developments in the country.
Chalida won two Young Journalist Awards during her tenure at the Thammasat University and completed her training at BBC World Headquarters, London. She has a Master's Degree in Business Administration from the Chulalongkorn University.
Away from work, she is fond of traveling and trekking. She has a keen interest in Psychology and Neuro-Linguistic Programming.
Ngoc Nguyen, Correspondent, Vietnam
Twitter: @dealstreetasia
Nguyen is the correspondent for DEALSTREETASIA™ in Vietnam. She has four years of experience in the journalism, tracking movements of the Vietnamese stock market before she joined DEALSTREETASIA™.
A graduate of the Foreign Trade University with  knowledge of economics and a love of writing, she joined the monthly magazine Vietnam Financial Review and then Vietnam's only English language daily newspapers, Viet Nam News.
She has also worked as a freelancer for the thoibaotaichinhvietnam.vn, translating global financial news into Vietnamese.
Juliet Shwe Gaung , Correspondent, Myanmar 
Twitter: @dealstreetasia
Juliet is the correspondent for DEALSTREETASIA™ in Myanmar.
Before joining DEALSTREETASIA™, she worked for the Myanmar Times from 2007 to 2012. She has also worked with the ASEAN Humanitarian Task Force and the Hinrich Foundation in the field of communication.
Juliet did her Masters in International Journalism Studies from the Hong Kong Baptist University in 2013 and has done freelance reporting after that.
Ishita Russell, Senior Writer & Content Specialist, India
Twitter: @ishitarussell
Ishita is a senior writer & content specialist for DEALSTREETASIA™ in India. She has been a journalist for close to a decade, and her last assignment was with e27.
Prior to that she was with Cogencis Information Services, writing on a variety of issues in the energy sector. She has also reported extensively on India's telecom and IT sector and has had stints with India's leading business dailies such as Mint (whose parent Hindustan Times is an investor in DEALSTREETASIA) and Business Standard.
Her hobbies include travel and adventure sports.She is a post graduate in print journalism from IMC and has done her graduation in Political Science Honours from Jesus and Mary College, Delhi University
Pramugdha Mamgain, Correspondent & Content Specialist, India
Twitter: @pramugdha
Pramugdha is the correspondent and content specialist for DEALSTREETASIA™ in India. She has over five years of experience in reporting and tracking financial news at the Economic Times, a stint as a writer for a travel portal and has also taught  economics, marketing, journalism at an MBA programme facutly at Amity University, New Delhi. She has honed her digital communication skills by freelancing for the US-based Ezdia – a content solutions provider for e-tailing websites.
Pramugdha is a BA(hons) in Economics from Delhi University. She did her post-graduate studies in economics and then in journalism (Times Centre of Media Studies, New Delhi) and also holds an MBA in finance from Symbiosis, Pune.
Mars Woo, Correspondent, Philippines
Twitter: @dealstreetasia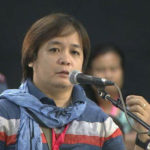 Mars is a Philippine-based journalist with over 15 years of experience covering business and major events in the Philippines and some parts of Southeast Asia. He was Cebu news bureau chief of a leading national newspaper from 2001 to 2016 and was correspondent of Reader's Digest (Asia) magazine from 2004 to 2013.
He was also freelance reporter for ChinaTopix.com, Pasadena Now, Asia Golf Monthly, ParGolf Asia, Business Mirror, and a number of niche business news sites in the region. Mars is a member of the Cebu Federation of Beat Journalists, the only duly-registered organization of beat reporters in the Philippines.
A lover of all things brewed, Mars can be found in a coffee shop most of the time when not covering events.
Quynh Nguyen, Correspondent, Vietnam
Twitter: @dealstreetasia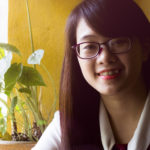 Quynh Nguyen is the Vietnamese consultant for DEAL STREET ASIA. She is a enthusiastic journalist with a nose for news. Before heading for DEAL STREET ASIA, she has over three years of experience in journalism industry with hundreds stories and news on Vietnam' economy.
Graduating from the Vietnam's Academy of Journalism and Communications with in-depth knowledge of the press, she joined Vietnam Economic Times as an economic reporter specializing in business, agriculture, startups and real estate. She also collaborated for several private companies in Vietnam as an interpreter. As a journalist, she is convinced that acumen and prudence are the two most important factors for the writer.
Bhawna Gupta, National Writer (M&A), India
Twitter: @dealstreetasia
Bhawna Gupta is the national writer, mergers & acquisitions for DEALSTREETASIA™ in India. She has about half a decade of experience in tracking deal stories in India, across different sectors.
Before joining DSA, she was a senior correspondent at VCCircle, where she joined in 2011. Previously, she worked for Contify as a freelance copy editor.
Bhawna has done her Bachelors in Journalism (Mass Communications) from IP University and obtained a PG diploma in Journalism from IGNOU.
Currently, she is based out of New Delhi, India.
Tomas S. Noda III, Correspondent, Philippines
Twitter: @dealstreetasia
Tomas is the correspondent for DEALSTREETASIA™ in Philippines. He has worked with leading print and online media organizations such as Philstar.com (online – The Philippine STAR), Computerworld Philippines magazine, The Manila Times national broadsheet and Sun Star Pampanga daily community newspaper.
Tom is a social media specialist and has been covering the Philippines ICT industry since 2006. He is also a part-time writer of Newsbytes.ph, a news website in the Philippines that publishes enterprise and consumer IT stories.
His hobbies include running and strength training and he's also a three-time inter-gym boxing champion.
Antonia Timmerman, Correspondent, Indonesia
Twitter: @dealstreetasia
Antonia is the correspondent for DEALSTREETASIA™ in Indonesia.She started her journey as a journalist after graduating from Limkokwing University in 2013.
She has three years of work experience in business reporting and has been tracking corporate actions and activities in the Indonesian stock market.
Prior to joining DEALSTREETASIA, she has worked with some of the largest largest media organisations in Indonesia-  such as MRA Group, Investor Daily (BeritaSatu Media Holdings), and MNC Media.
Yamini Dhall, Web Director 
Twitter: @dealstreetasia
Yamini is the Web Director for DEALSTREETASIA™. She is a senior journalist with over a decade of experience in reporting, editing and tracking financial news, and has worked with leading business dailies in India. She has also been a contributor to several publications, done intermittent stints with a social media firm, handled the blog for a financial advisory and also been a been a strategic content advisor for an online retail and travel portal.
Yamini has done her media studies from Xavier Institute of Communication and has a Bachelors in commerce and Masters in Arts (English Literature) from Panjab University, Chandigarh.
Jessica Ng, Administrative Assistant
Twitter: @dealstreetasia
Jessica handles corporate paperwork and other related administrative functions for DEALSTREETASIA™, while continuing to pursue an alternate career in Singapore's ultra competitive realty industry.
She brings six years of experience in the realty sector, and was previously a Senior Associate Marketing Director with Huttons Asia Pte Ltd, an upcoming real estate firm in Singapore. She has also done a three-year stint with OrangeTee, another fast-growing enterprise, operating in the same space.
Her hobbies include playing darts and traveling.
Sushobhan Mukherjee, Co-Founder
Twitter: @sushobhan
Sushobhan Mukherjee, an award-winning strategist and marketeer, is an IIM Lucknow graduate, with over two decades across marketing functions. In his last corporate role, he was VP and Regional Strategy Lead for SapientNitro across APAC. In the past four years, Sushobhan has focused on digital.
As Marketing Manager at Discovery Communications India, he helped the channel go multi-lingual and pay, as well as helping launch Animal Planet across APAC. As a strategist and consultant, he has helped craft market leading communications for National Geographic, SET MAX, Outlook, Business Standard and India Today Group. He mentors startups at The Hub, Singapore.
Shiwen Yap, Correspondent, Singapore
Twitter: @shiwenyap
Shiwen is the correspondent for DEALSTREETASIA™ in Singapore. He is passionate about exploring the intersections between business, investment, science, technology and entrepreneurship ideas.
Shiwen is an avid advocate of business strategies that incorporate open source technologies and methodologies, which allow companies to position themselves in advantageous positions and reap dividends while benefiting the ecosystem.
He likes analysing future trends, past actions and the way they tie into corporate narratives.
Aastha Maheshwari, Contributing Writer
Twitter: @dealstreetasia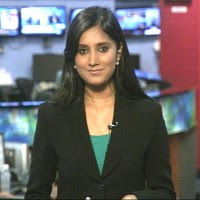 Aastha started her career as a Television journalist with NDTV, one of India's oldest broadcast media house, where she covered banking and finance, after which she joined CNBC TV 18 in India in 2013. During her stint at CNBC, she extensively covered the 5600 cr National Spot Exchange Scam (financial scam). She also covered corporate sectors like power, infrastructure, deals,M&A, regulatory stories and tax  during her CNBC journey. Her inclination towards learning new things has brought her close to business feature writing as well.
After she moved to Indonesia in 2015, she started working as a contributing writer with the magazine, Forbes Indonesia featuring important businesses of Indonesia, including many global players making a mark here.She has also written opinion articles in the Jakarta Post.